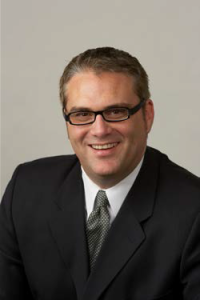 Randy J. Pierce, CPA is the managing principal of The Pierce Group, a multidisciplinary tax and wealth strategies firm. The Pierce Group serves as a single point of contact for clients, managing the evolving complexities of federal and state taxes, estate planning and settlement, structuring real estate holdings, personal risk strategies, divorce settlements, financial strategy and education.
He is considered an innovator within the accounting profession  appearing several times in the California CPA magazine regarding independent financial planning, investment strategies, and ethical client service. He has also served on the steering committee for the estate planning section of the California Education Foundation.
Mr. Pierce and his firm provide client centered services to businesses and their owners, executives, professionals, and other affluent individuals that want the intimacy and close personal attention that only a small firm can provide.
He also actively supports the greater Orange County legal community by providing pro bono lectures and workshops on financial planning, estate planning, investment strategies, and tax issues. Mr. Pierce has worked with/supports: The American Corporate Counsel Association, Young Lawyers Section of the Orange County Bar Association, Celtic Bar Association, Orange County Bar Association, Hispanic Bar Association of Orange County, the Orange County Women Lawyers Association, Mariners Church Irvine, Rollo Kids and the USMC.
Mr. Pierce is a frequent speaker, teacher and volunteer for Mariners Church in Irvine, CA. He is also a lifetime member of the Coastal Conservation Association (CCA) and organizes ocean fishing adventures for junior high aged students that teach angling skills, conservation and maintaining sustainable marine resources.
Mr. Pierce graduated from Pepperdine University's School of Management with Bachelor of Science degree in managerial science (1986). He has also attended California Polytechnic University, Pomona for post baccalaureate studies in accounting, auditing and tax.
Before opening his own firm in 1999, Mr. Pierce held numerous positions in accounting, auditing, tax compliance and financial strategies in both the private and public sectors. Some of his most well known employers were the internationally recognized accounting firms of Deloitte and Touche LLP and BDO Seidman LLP.